MakerBot: Ideas in the Making Campaign
The concept behind this campaign was to market process to our customers, to tell a story from ideation to final product. This was a shift away from simply selling a consumer printer; instead, we marketed solutions to both the education and professional verticals.
The key art was developed as a modular way to express the main campaign themes. Juxtaposing a 3D printed prototype on one side and a finished product on the opposing side promoted iterative design. We hoped to inspire people to think of what was possible when 3D printing was added to their workflow.
MakerBot: Ideas in the Making Videos
As the core marketing assets, these videos effectively launched the "Ideas in the Making" marketing campaign.
Concept. Production. Copy. Voice over (that's me on the video above). Set design. Direction.
Conceptually we shifted the marketing tone away from the 3D printing DIY hype machine and toward customers (both EDU and PRO) who understand the uses of rapid prototyping and iterative development.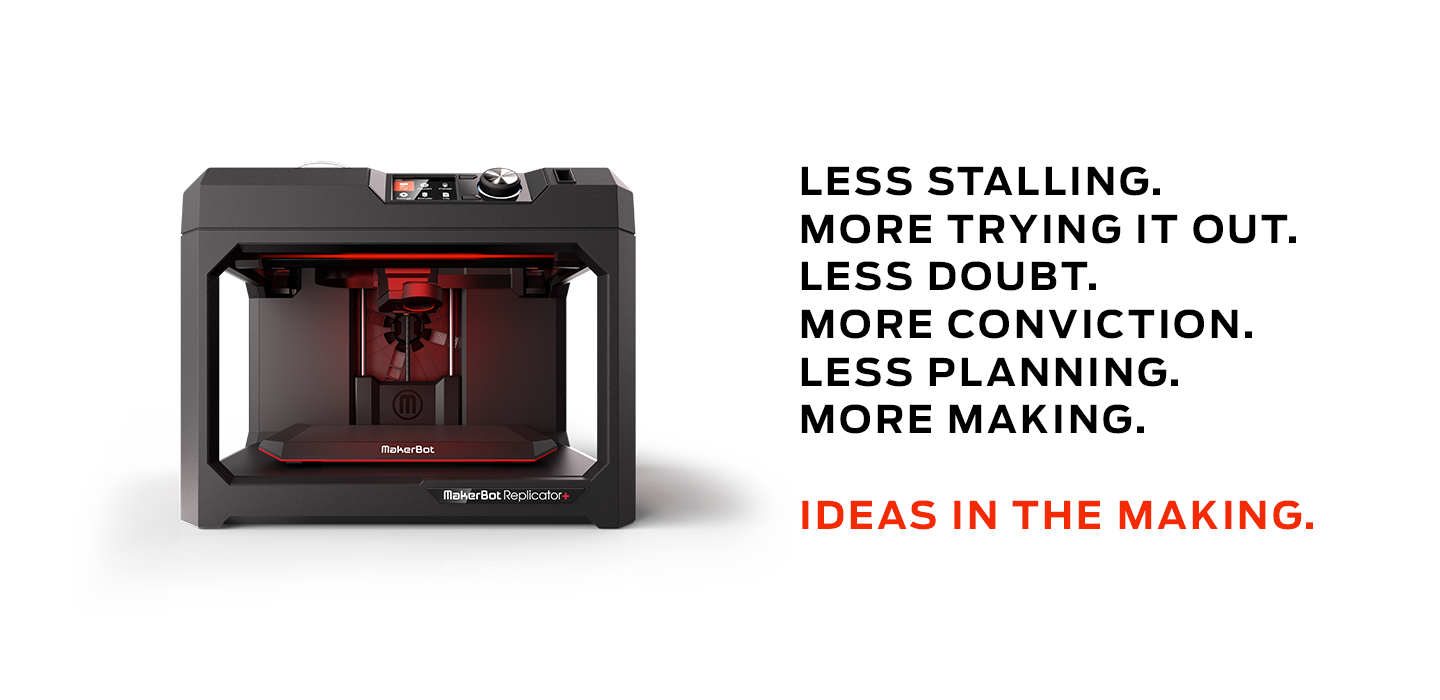 The STEM/STEAM concept of "fail forward" weighed heavy in our minds as we developed this campaign. (A common, hand-made poster found during classroom visits: "FAIL = First Attempt In Learning.")